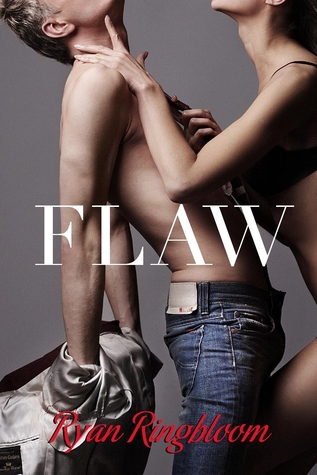 REVIEW

I thought the story synopsis was captivating, the cover art was eye catching, I thought it would be a short quick easy read. Nothing could be further from the truth.

It was an amazing read, one that I wanted to continue so that I could savour it longer. It is a story that revolves around four people, somewhat friends.

Josh becomes Aidan's new roomate. Josh is a spoiled rich boy whose Mommy loads his new fridge with food and washes his clothes every weekend, and Daddy pays the rent. He has moved out of his parents house but only barely. He is a one night stand guy, the kind that gives a girl the woring phone number and a fake name. Aidan has a nasty facial scar and is quite house bound. He opens up to only one person. His best friend Becca who lives across the hall. With her pink hair, piercings and tattoos this stuggling student is Aidan's whole world. They love each other desparately, like siblings would. Perfect Jordyn belongs in Josh's world, from well to do parents and placed high in society. She encourages Aidan to volunteer at the local hospital a masked prince to her princess. She brings out feelings in him that he never thought to feel again. He makes her feel things as well, more than the perfect bottled up emotions that have identified her for so long.

Soon Josh and Becca dance around with feelings for each other as well. But Becca knows that Josh is a consumate playboy and she is not willing to but her heart on the line. Becca is everything that he has ever wanted and nothing that he has ever had before, she is real.

This story bounces back and forth between all these characters. It was extremely well written and I became so engrossed in everyone that I hated when the story lined changed, I could not decide who I loved the most, who I wanted to end up with whom. I was confused, I was overwhelmed, I was really enjoying this story. The characters are all so very different and each of them bring their own uniqueness to the plot line. They are all important in an equal way. I would love to read more by this author and would recommend to all romance readers or even those that just like a beautiful story. A 5/5 for sure.